Legal, Regulatory + Compliance
Smart Due Diligence for Reducing Risk in M&A Transactions
April 11, 2019 12:00 pm - April 11, 2019 1:00 pm
Webinar
Description
In 2018, the value of M&A transactions worldwide topped 3.8 trillion USD. With such large sums at stake, companies and private equity firms have embraced due diligence research and screening to help avoid costly and preventable mistakes. A wide array of investigative tools is used to discover warning signs in potential employees, clients, and vendors at acquisition targets across geographic markets.
Unfortunately, choosing the right approach for the amount of risk involved can be challenging, and a "one-size-fits-all" approach or an over-reliance on automated tools can lead to potential oversights, resulting commercial, legal, financial, and reputational exposure.
This webinar will bring together a panel of experts to discuss due diligence best practices for effectively assessing opportunities, ensuring and maintaining ROI, and smartly managing risk through to exit.
Attendees will come away with a better understanding of the tools and techniques available to efficiently screen and monitor, accurately quantify and price risk into a deal, and ensure your outside counsel is your partner in risk management.
Speakers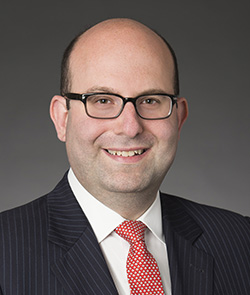 Scott Luftglass
Partner, Fried Frank
Scott Luftglass is a litigation partner in Fried Frank's New York office. His practice focuses on representing corporations, boards of directors, special committees, financial advisors, senior management, and private equity funds in hostile and friendly takeovers, governance disputes, and shareholder and derivative litigation in federal and state courts. Mr. Luftglass also represents clients in complex civil litigation, internal investigations, and regulatory matters.
Mr. Luftglass has represented clients in more than 140 public company mergers and acquisitions transactions (and related litigation) across a wide range of industries, including representing H.J. Heinz Company, Roche, Shire, AstraZeneca, PepsiCo, Comcast, Knight Transportation, Sinclair Broadcast Group, Coach, ConAgra, Tyson Foods, TE Connectivity, SS&C Technologies, Aetna, ExxonMobil, and Warner Chilcott. Mr. Luftglass also regularly counsels global investment banks in transactions and litigation, including JPMorgan, Morgan Stanley, Greenhill, Lazard, Centerview, and Evercore.
These representations include advising clients on critical corporate governance matters, strategy, and risk management and mitigation. Mr. Luftglass has extensive experience defending clients facing shareholder class actions and derivative actions in the Delaware Court of Chancery and in other state and federal courts.
Mr. Luftglass received his JD from the University of Virginia School of Law in 2004, where he was in the Order of the Coif and a member of the Virginia Law Review. He received his BA, cum laude, from Yale University in 2001. He is admitted to practice in New York and the United States District Courts for the Southern and Eastern Districts of New York.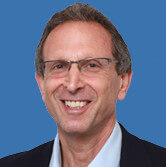 David Lawrence
Founder and Chief Collaborative Officer, RANE
David Lawrence is the Founder and Chief Collaborative Officer of RANE. He previously served for approximately 20 years as Associate General Counsel and Managing Director at Goldman Sachs. During his tenure, David formed and was the global head of the Business Intelligence Group. His role covered a wide range of legal, regulatory, diligence and transactional responsibilities for the firm, as well as advising Goldman's clients directly. David served on a number of the firm's global risk-management and investment committees, including its Commitments and Capital Committees. During his tenure, David worked with his industry counterparts to lead in the development of Wall Street's first design and implementation of controls and technology to safeguard against money-laundering, illicit finance, terrorism financing, foreign corrupt practices and violations of economic sanctions. In 2013, David received the FBI Director's Award for his efforts in combating international terrorism.
Over the years, David and Goldman Sachs were jointly awarded over 20 risk management patents. While at Goldman Sachs, he helped create and lead the firm's formation of Regulatory Data Corp (RDC), in which 20 of the leading global banks invested. RDC (www.rdc.com) provides data, technology and risk management solutions to the private sector in wide ranging areas including: anti-money laundering, fraud, corruption and illicit finance, as well as other enterprise risk-relevant fields. Until 2014, David served as a member of the company's board. RDC was acquired by Vista Equity Partners in 2016. Prior to working at Goldman Sachs, David served for 10 years as an Assistant US Attorney, in the Southern District of New York. During this tenure, he served as the Deputy Chief of the Criminal Division, Chief of the Public Corruption and General Crimes Units, and as the office's first Chief Ethics Officer. David serves as a member of the Board of Trustees for the John Jay College of Criminal Justice Foundation (City University of New York) and as a member of the Steering Committee for the Global Cyber Institute. David received a B.A. from Brandeis University in Urban Studies, Magna Cum Laude with Highest Honors. He attended the University of Texas School of Law and received his J.D. from New York University School of Law.